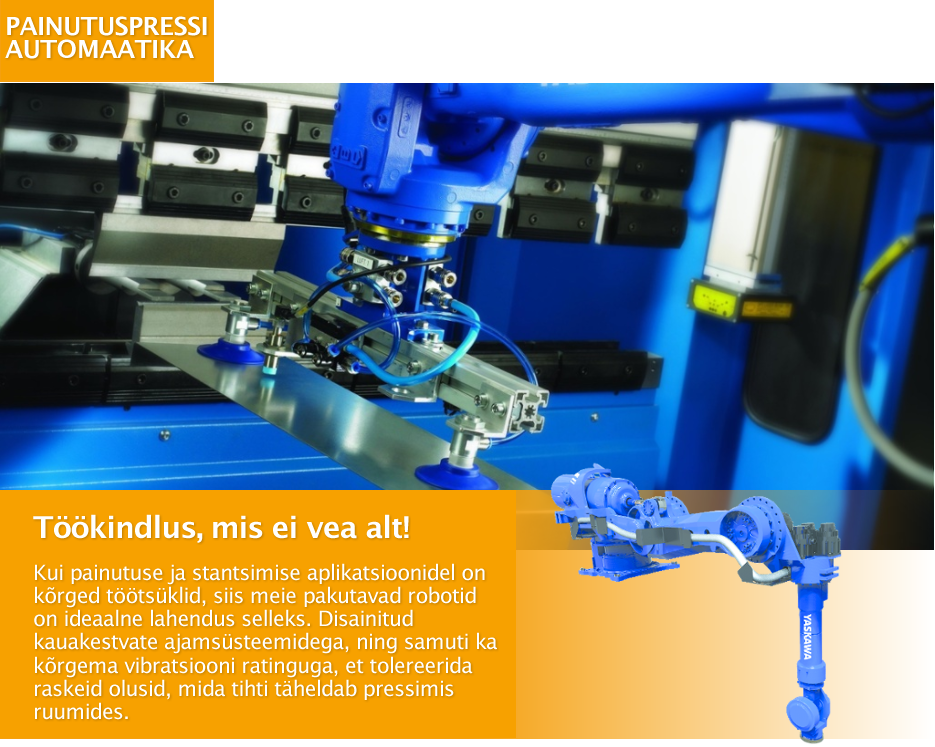 Lai valik erinevaid Motoman® roboteid on saadaval põranda, riiuli või mõne muu kinnitusega, et vastavalt kliendi vajadustele seda seadistada. Meie painutuspressi automaatika lahendusi on võimalik kohandada ja seda tehakse vastavalt kliendi soovidele või projekti põhiselt.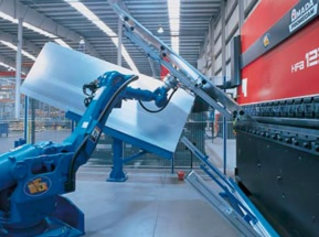 Väikesed või suured detailid, kohmakad pleki lehed - Motoman robotid on ideaalsed abimehed sellisteks painutustöödeks. Kasutades mitmeid haaritsa (grippide) valikuid ja paindlikust on rasketes positsioonides painutus kergesti saavutatav. Robot suudab ise valida vastavalt tööle sobiliku haaritsa.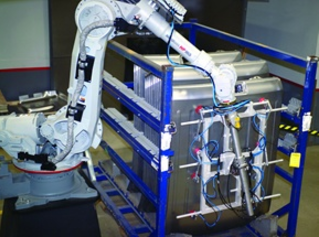 Motoman robotid suudavad kiiresti laadida valmis produkte spetsiaalsete aluste, karpide või kastide sisse. Meie lahendused pakuvad kiireid konveiereid või süstikuid detailide peale - või maha laadimiseks. Samuti on olemas sensorid ja optiline nägemine asjade liigutamisel või inspekteerimisel.
VIDEOD

* Dual HP200T Robots Handling Frame Rails
* Dual-Arm Press Brake Tending
* Forge Press Tending Operation
* HP6 loads parts into a press
* Press line of robots using part shuttles
* Press line of robots with part pack out
* Press tending robots load and unload cooktops from a series of presses
There are no products matching the selection.